Lightweight, strong, stable and super mobile, Love Inflatable packraft will take you from your home river to the end of the world. Do you want to drink more water and keep dry under any circumstances? Select fixed bypass! Do you like versatility? Choose a fully removable bridge to fit your packcraft to each of your outputs.
Its standard size is net weight 2.5 kg, which provides a good compromise between weight and durability. It can be put on a backpack or luggage rack.
250cm removable spray deck model is our most versatile vehicle, equipped for cyclists and longtime adventurers. Thanks to its 140 kg capacity and internal storage system, you can travel on your own for a few days. Freedom belongs to you!
Recommended for: medium rivers (grade 2-3), lakes, sea in calm weather. Larger sizes are recommended for large rowers (+ 1.80 m) and those who want to take their two wheelers or four legged companions into the water on a regular basis.
Specification
---
| | |
| --- | --- |
| Brand Name | Love Inflatables PackRaft |
| Length | Outer 250cm |
| Width | outer 99cm |
| Material Tube | Nylon 420D /90 A Ester TPU double |
| Material Floor | Nylon 840D /90 A Ester TPU double |
| Seat | Nylon 210D/118T laminated |
| Dock | 70D ripstop nylon |
| Packing | pack strap , inflation bag , seat and backrest(removable)repairing kits |
| Weight | 1.8KG |
| Capacity | 1-2 person |
| Color | on customer choice |
Features
---
-Tube fabric: 250 GSM (grams per square meter), 210D TPU (coated one side) Nylon (roughly .28mm thickness)
-Floor fabric: 560 GSM, 420D (TPU coated both sides fabric) for the floor (roughly .4mm thickness) Nylon
-Boston valves
-inflatable basic brick seat (bottom seat cushion only) for front person
-inflatable brick seat for back person
-inflation bag
Package Type:Large carton: 60*50*40
Middle carton: 60*40*20
Small carton: 36*35*21.5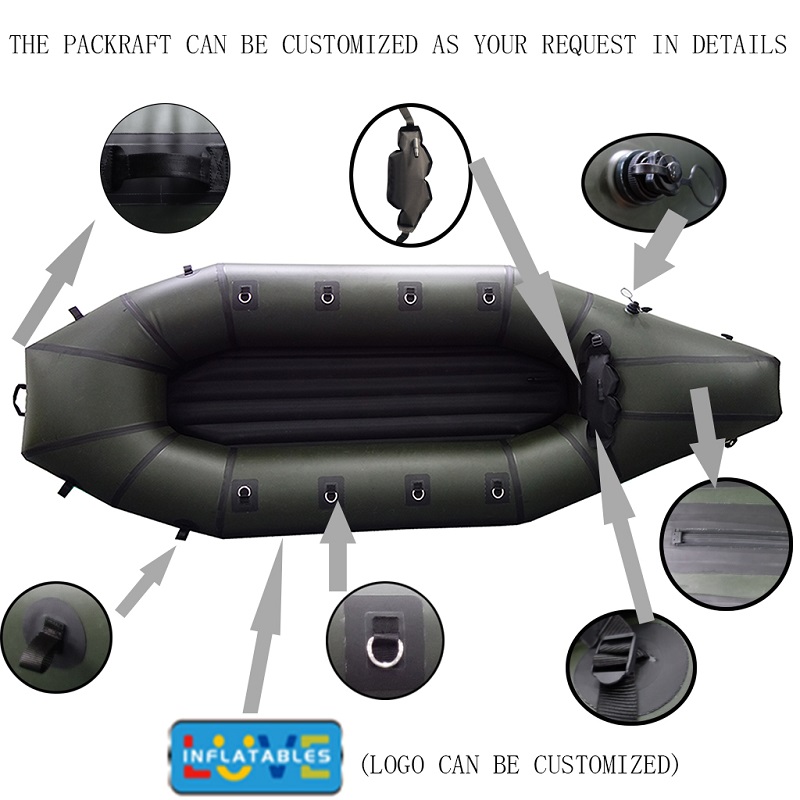 Optional size
---
Model
Outer length (cm)
inner length (cm)
outer width (cm)
inside width (cm)
side tube dia (cm)
weight
person(capacity)
AF-CW-200
200
112
87
37
25
2.1kg
1
AF-CW-220
220
120
94
37
28
2.9kg
1
AF-CW-250
250
150
94
37
28
3.2kg
1
AF-CW-270
270
170
94
37
28
3.5kg
1+1
AF-CW-300
300
200
94
37
28
4.1kg
2
AF-CW-320
320
220
94
37
30
4.8kg
2
AF-CW-350
350
250
94
37
30
5.4kg
2
AF-WW-255
255
120
94
38
28
2.2kg
1
AF-WW-275
275
140
94
37
28
3kg
1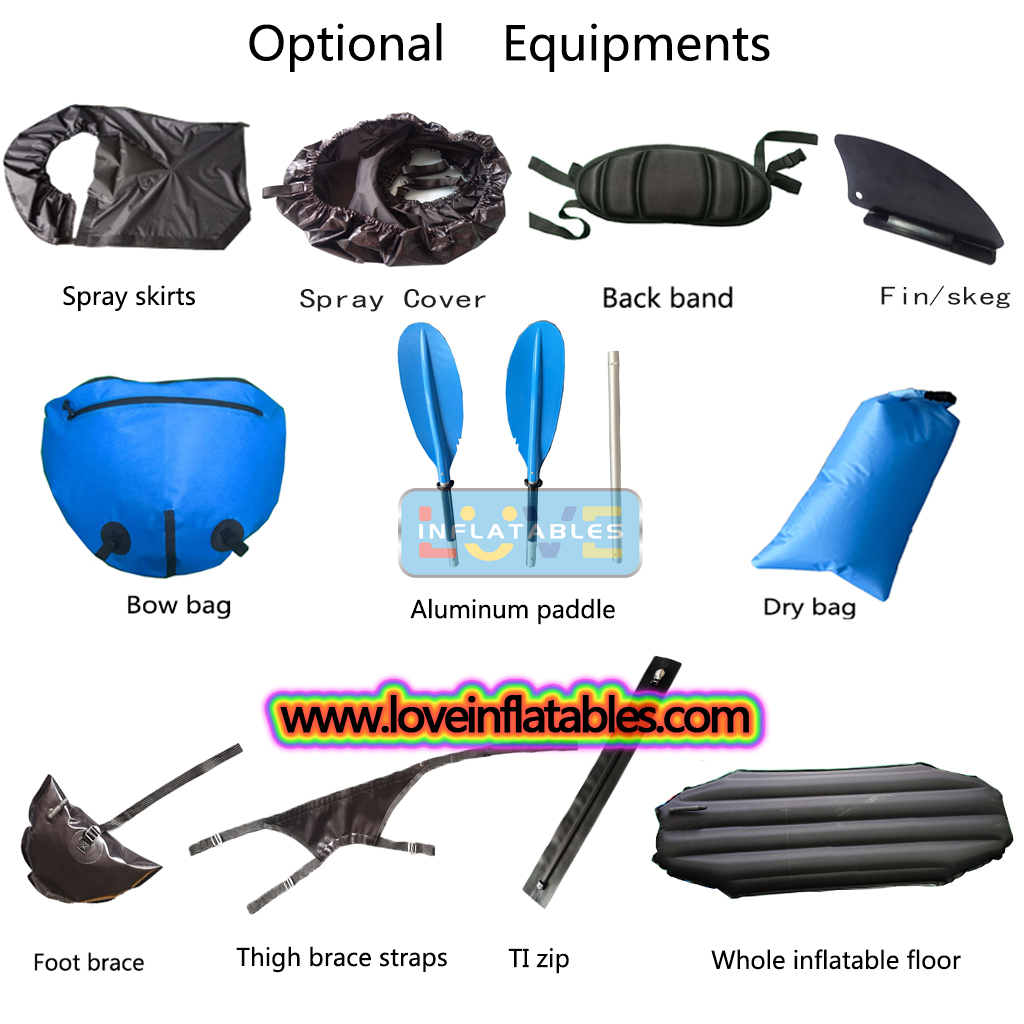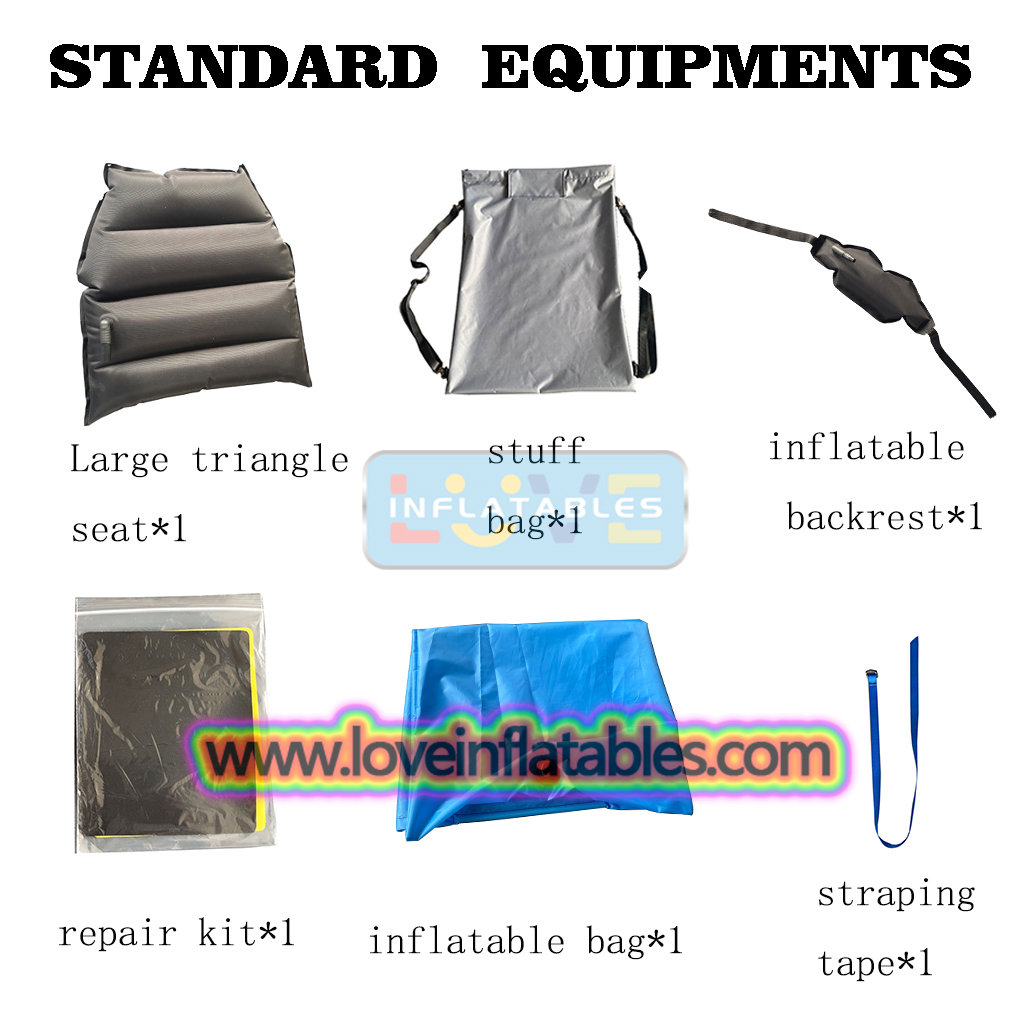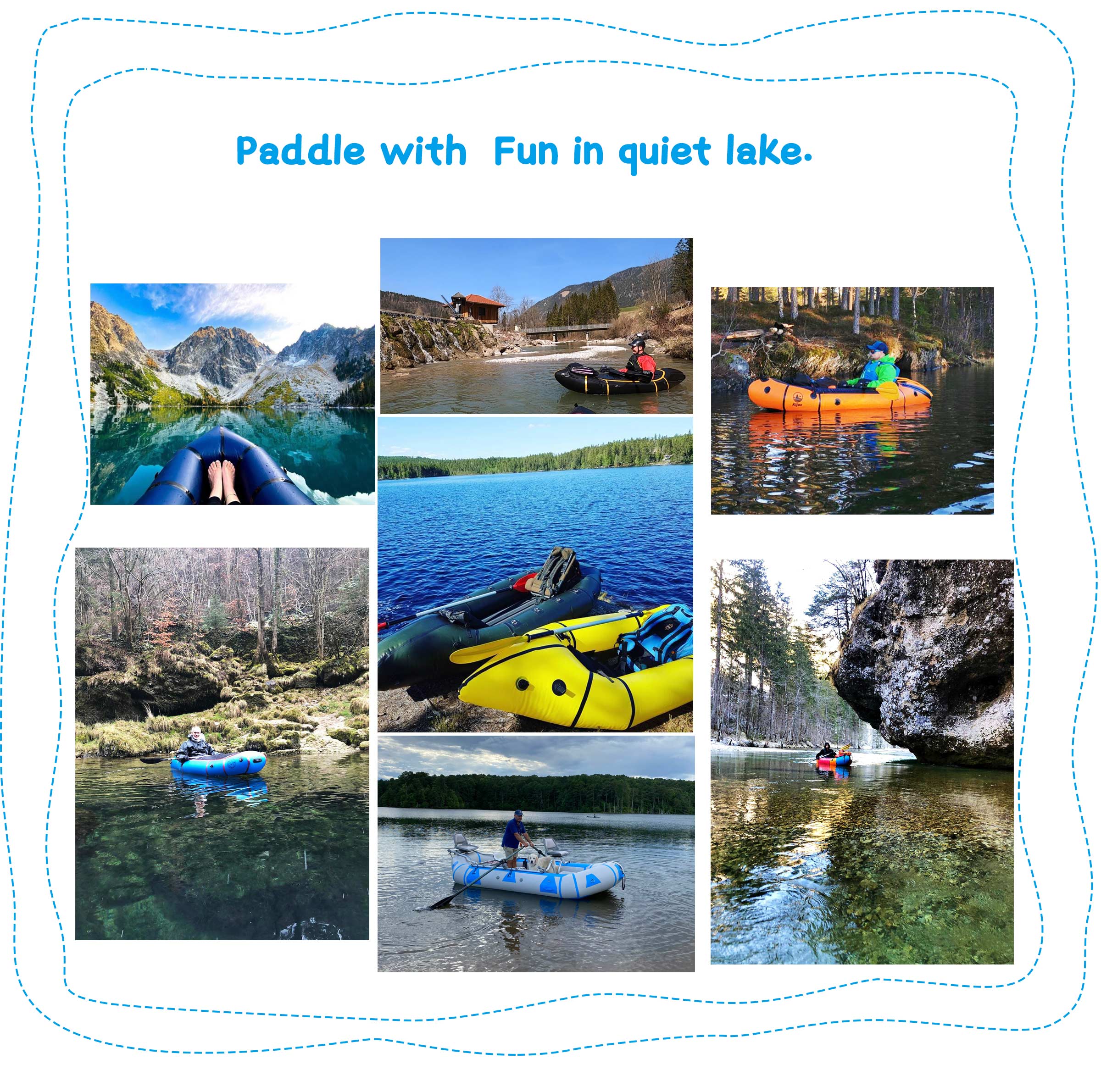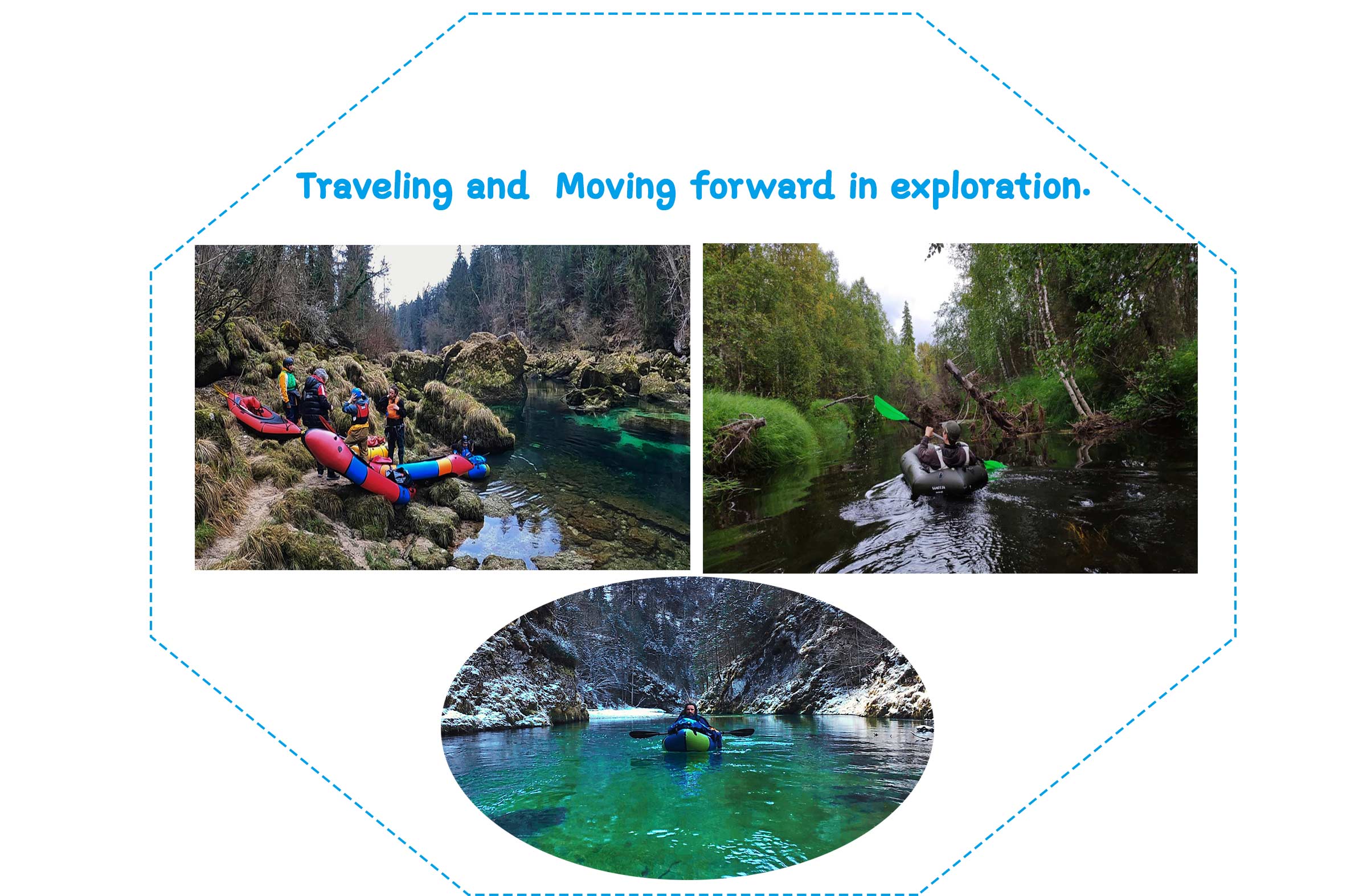 Good Quality Accessory
---