Love Inflatables dog edition packraft is the best choice for you to have fun with your dog . the front design has enough space for your dog and its waterproof from your own coaming .
its made by Nylon is a synthetic material which is lightweight, strong with high abrasion resistance and high tear resistance. The Denier is a metric used to describe what is essentially thickness or density.
The TPU (Thermoplastic Polyurethane) coating improves the waterproofing of the nylon, increases resistance to abrasions, has very high tensile strength and allows the material to stand up longer to harsh weather and marine conditions all while remaining as light weight as possible.
Specification
---
| | |
| --- | --- |
| Brand Name | Love Inflatables PackRaft |
| Length | Outer 289cm |
| Width | outer 91cm |
| Material Tube | Nylon 210D /90 A Ester TPU single |
| Material Floor | Nylon 420D /90 A Ester TPU double |
| Seat | Nylon 210D/118T laminated |
| Dock | 70D ripstop nylon |
| Packing | pack strap , inflation bag , seat and backrest(removable)repairing kits |
| Weight | 1.8KG |
| Capacity | 1-2 person |
| Color | on customer choice |
Features
---
-Tube fabric: 250 GSM (grams per square meter), 210D TPU (coated one side) Nylon (roughly .28mm thickness)
-Floor fabric: 560 GSM, 420D (TPU coated both sides fabric) for the floor (roughly .4mm thickness) Nylon
-Boston valves
-inflatable basic brick seat (bottom seat cushion only) for front person
-inflatable brick seat for back person
-inflation bag
Package Type:Large carton: 60*50*40
Middle carton: 60*40*20
Small carton: 36*35*21.5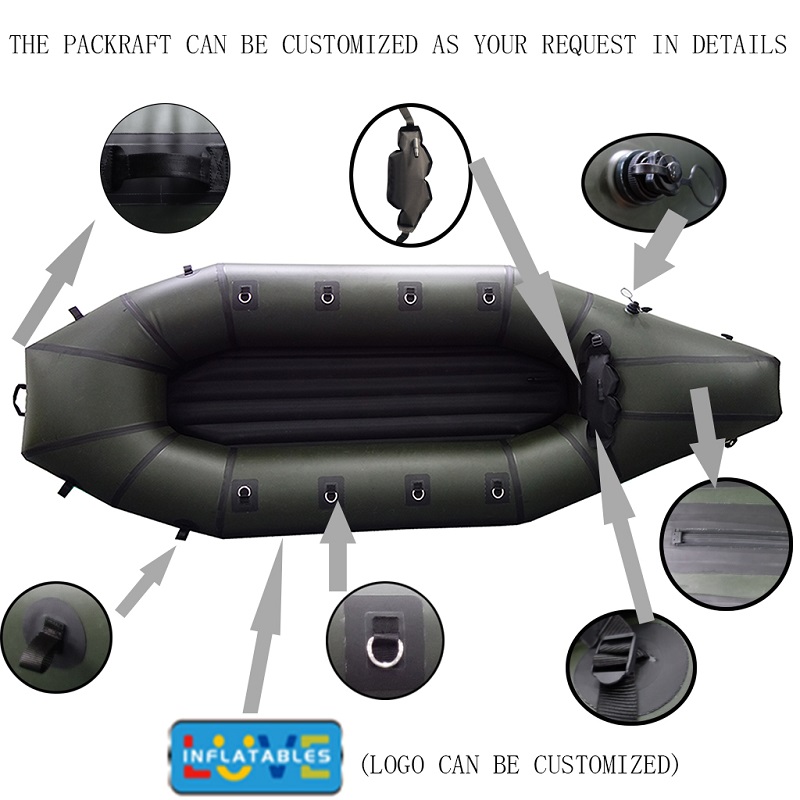 Optional size
---
Model
Outer length (cm)
inner length (cm)
outer width (cm)
inside width (cm)
side tube dia (cm)
weight
person(capacity)
AF-CW-200
200
112
87
37
25
2.1kg
1
AF-CW-220
220
120
94
37
28
2.9kg
1
AF-CW-250
250
150
94
37
28
3.2kg
1
AF-CW-270
270
170
94
37
28
3.5kg
1+1
AF-CW-300
300
200
94
37
28
4.1kg
2
AF-CW-320
320
220
94
37
30
4.8kg
2
AF-CW-350
350
250
94
37
30
5.4kg
2
AF-WW-255
255
120
94
38
28
2.2kg
1
AF-WW-275
275
140
94
37
28
3kg
1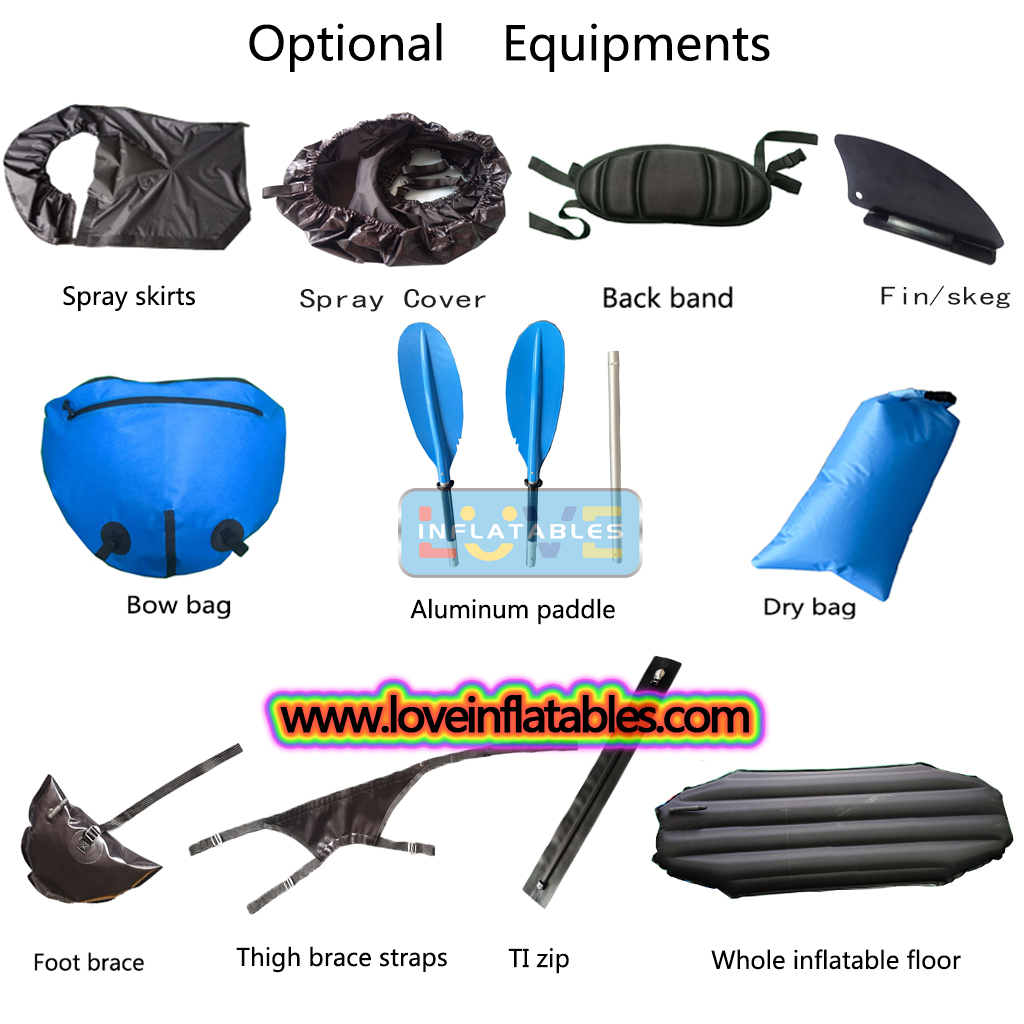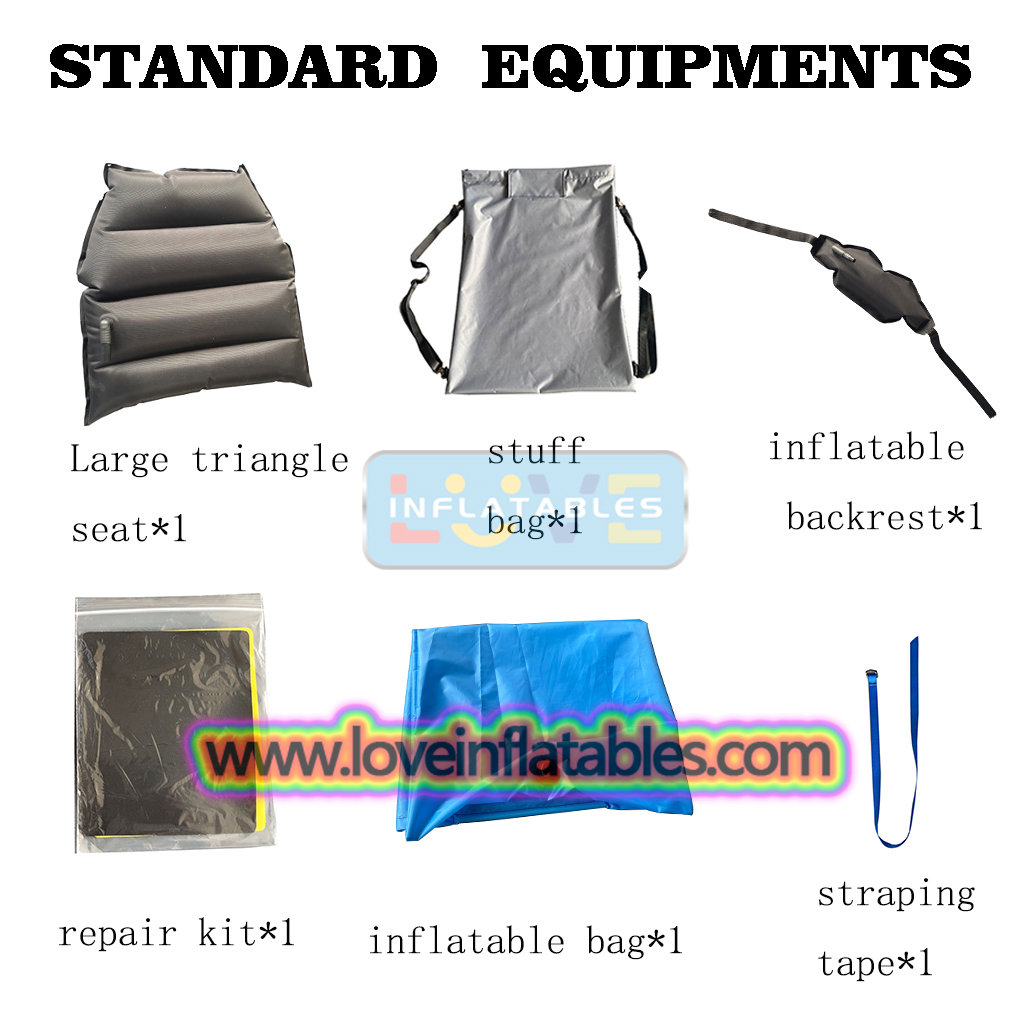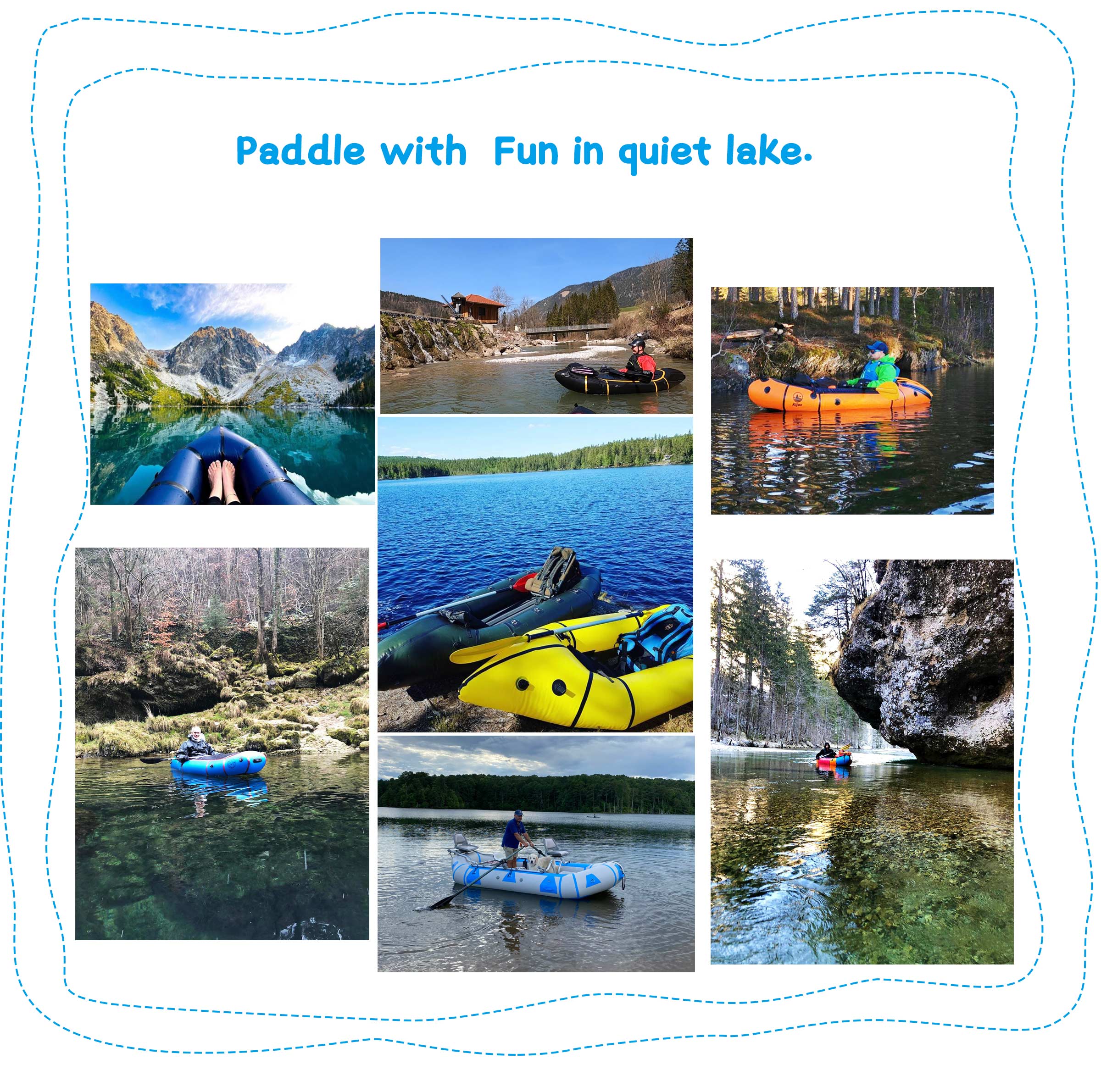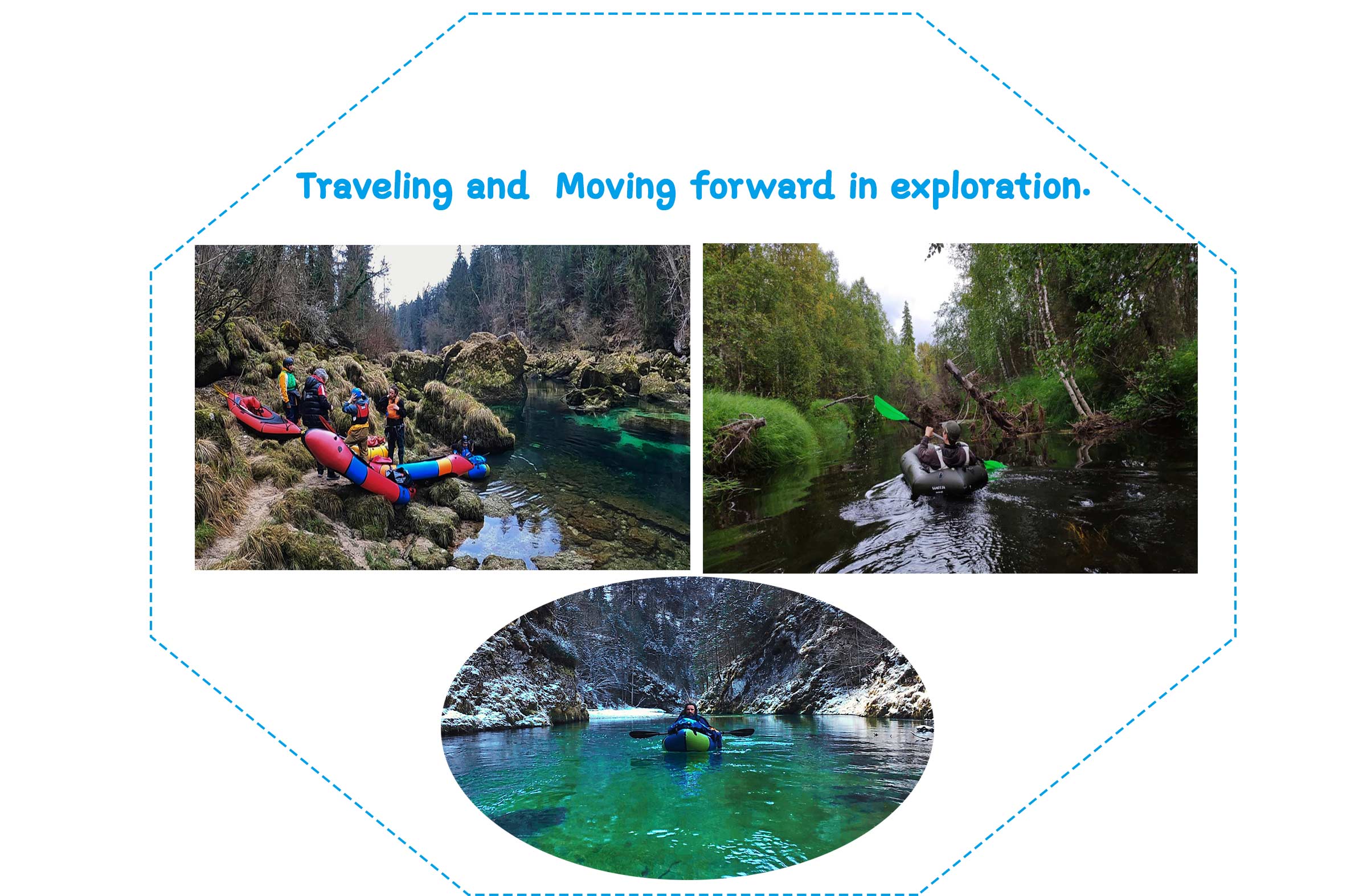 Good Quality Accessory
---