Love Inflatables ISS seriesos the best packrafts for improved speed because of the longer waterline and streamlined shape.
We have been devoted in improving the model for a long time.
The narrower hull not only reduces water resistance, but also lets you paddle the packraft with less effort.
We also use detachable fins to reduce water resistance and increase the overall stability and tracking. This also improves the speed of the ISS series
Although it has a narrow hull, it is specially equipped with a high seat cushion to avoid paddlers getting squeezed in between the tubes. Eventhough the inner width of the raft is narrow, you still have plenty of space on top of the high cushion seat.
Specification
---
| | |
| --- | --- |
| Brand Name | Love Inflatables PackRaft |
| Length | Outer 295cm |
| Width | outer 99cm |
| Material Tube | Nylon 420D /90 A Ester TPU double |
| Material Floor | Nylon 840D /90 A Ester TPU double |
| Seat | Nylon 210D/118T laminated |
| Dock | 70D ripstop nylon |
| Packing | pack strap , inflation bag , seat and backrest(removable)repairing kits |
| Weight | 1.8KG |
| Capacity | 1-2 person |
| Color | on customer choice |
Features
---
-Tube fabric: 250 GSM (grams per square meter), 210D TPU (coated one side) Nylon (roughly .28mm thickness)
-Floor fabric: 560 GSM, 420D (TPU coated both sides fabric) for the floor (roughly .4mm thickness) Nylon
-Boston valves
-inflatable basic brick seat (bottom seat cushion only) for front person
-inflatable brick seat for back person
-inflation bag
Package Type:Large carton: 60*50*40
Middle carton: 60*40*20
Small carton: 36*35*21.5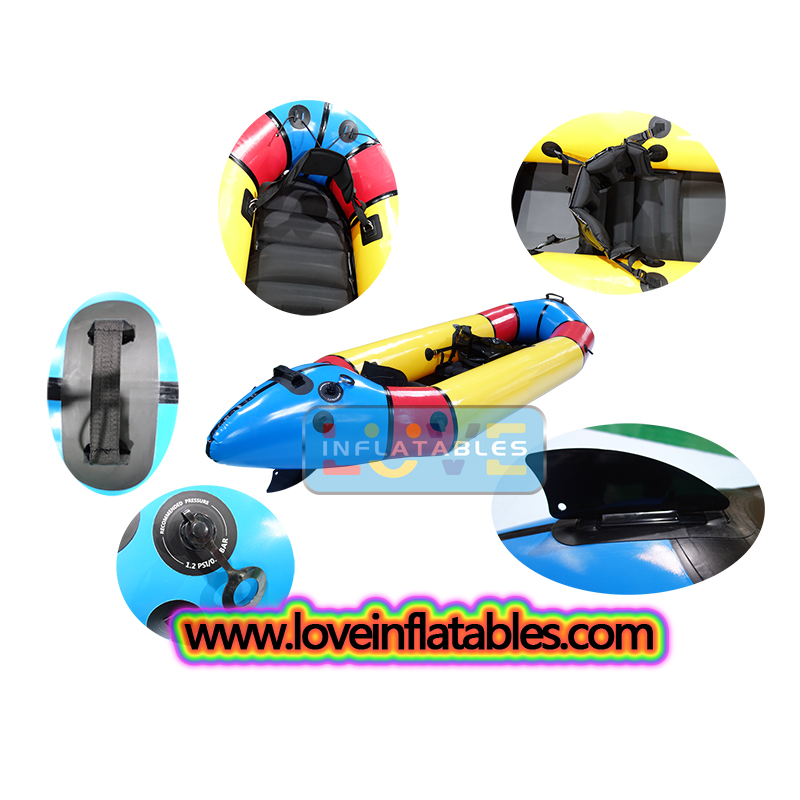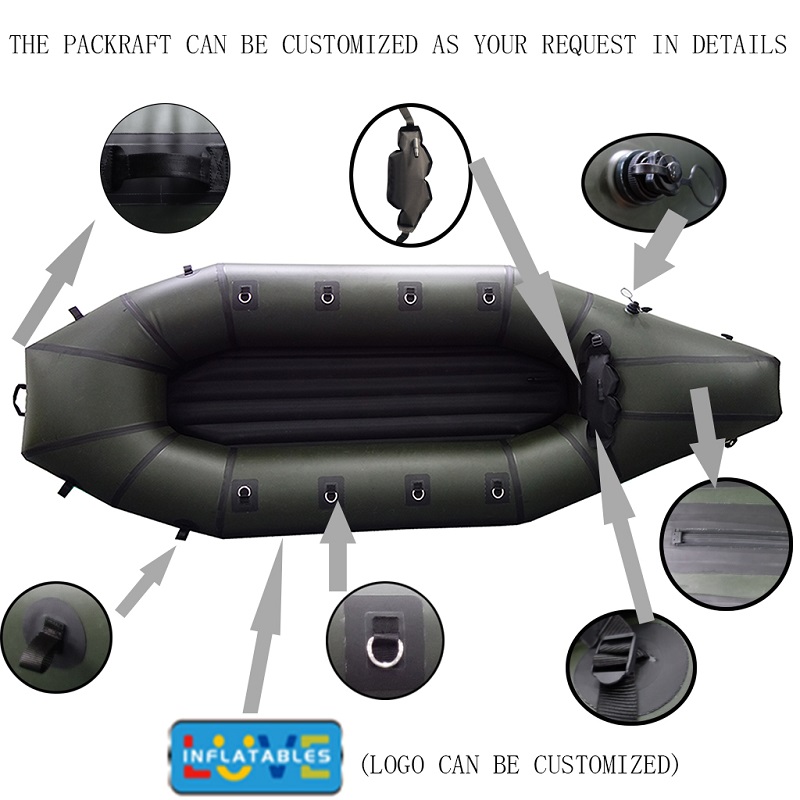 Optional size
---
Model
Outer length (cm)
inner length (cm)
outer width (cm)
inside width (cm)
side tube dia (cm)
weight
person(capacity)
AF-CW-200
200
112
87
37
25
2.1kg
1
AF-CW-220
220
120
94
37
28
2.9kg
1
AF-CW-250
250
150
94
37
28
3.2kg
1
AF-CW-270
270
170
94
37
28
3.5kg
1+1
AF-CW-300
300
200
94
37
28
4.1kg
2
AF-CW-320
320
220
94
37
30
4.8kg
2
AF-CW-350
350
250
94
37
30
5.4kg
2
AF-WW-255
255
120
94
38
28
2.2kg
1
AF-WW-275
275
140
94
37
28
3kg
1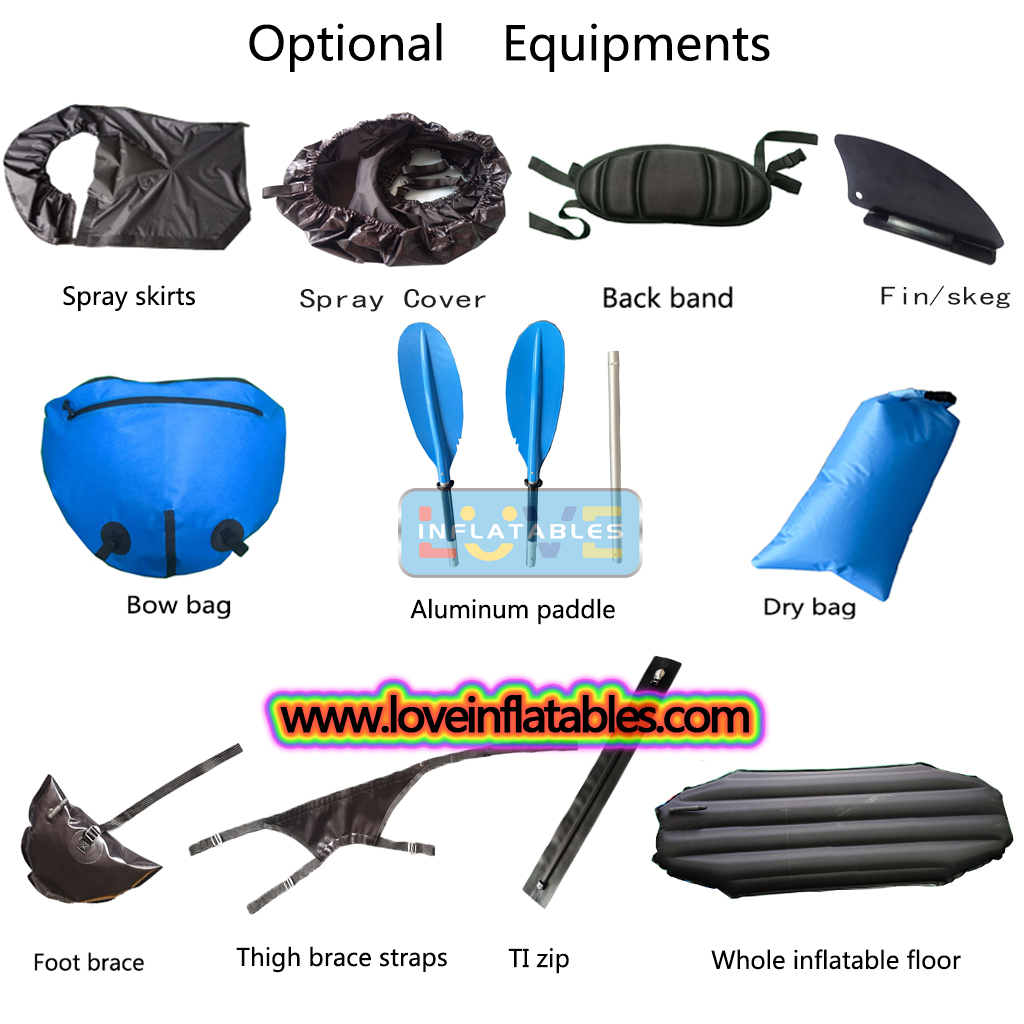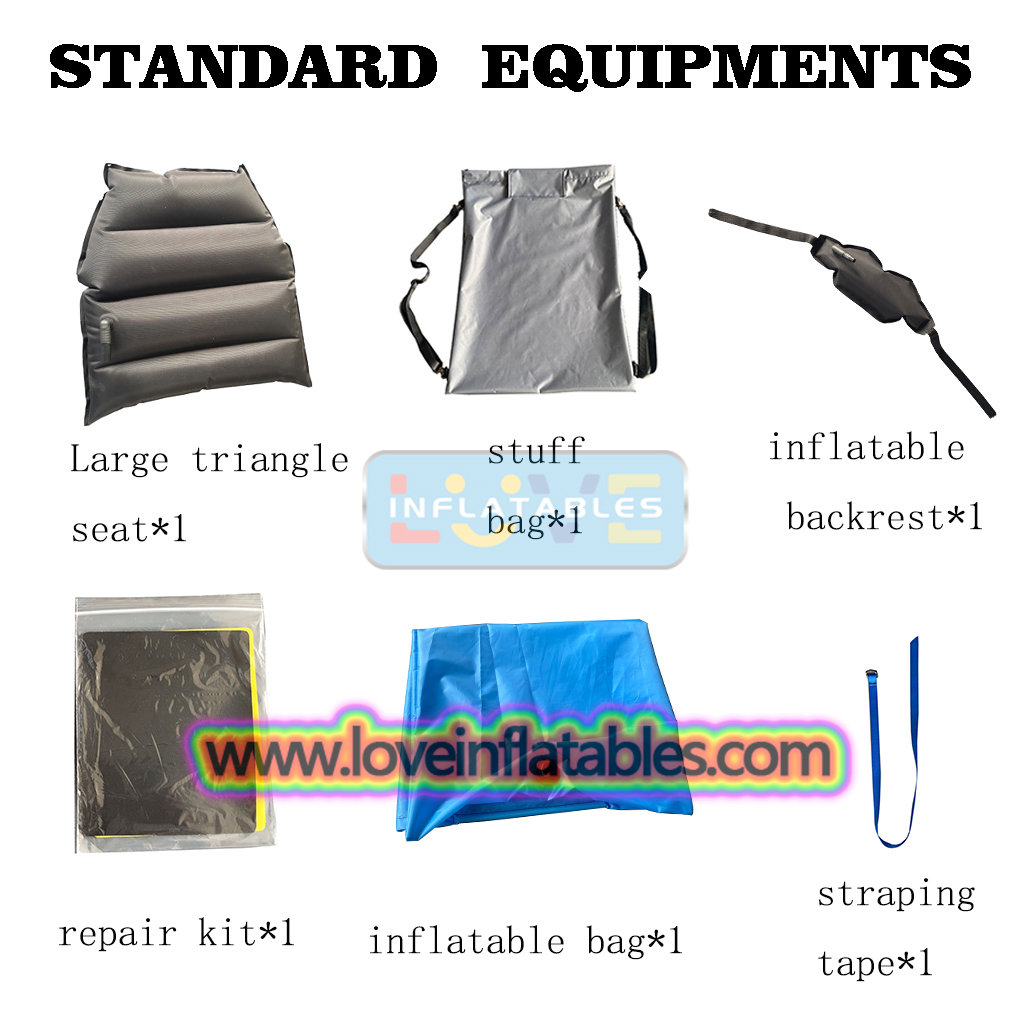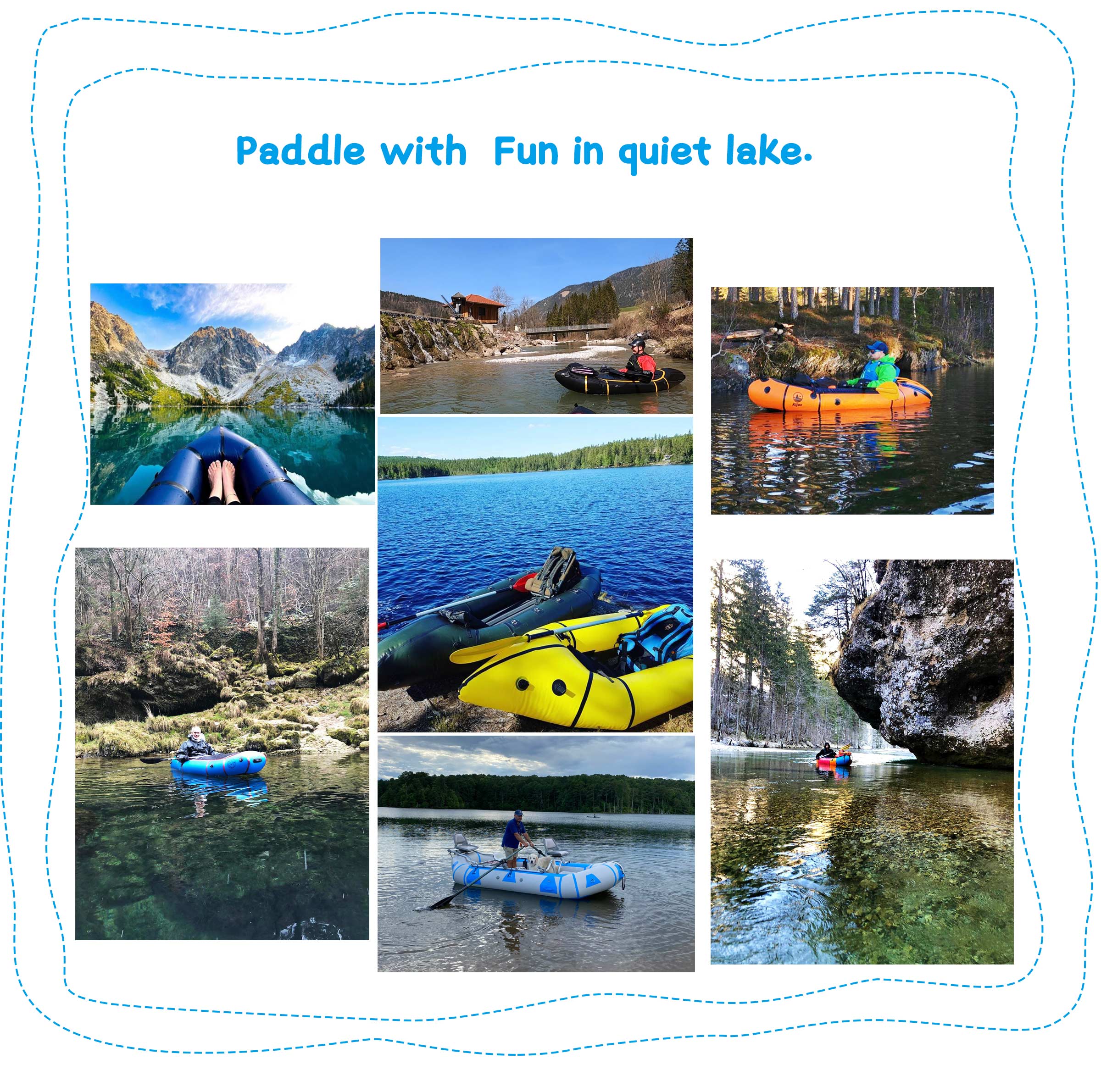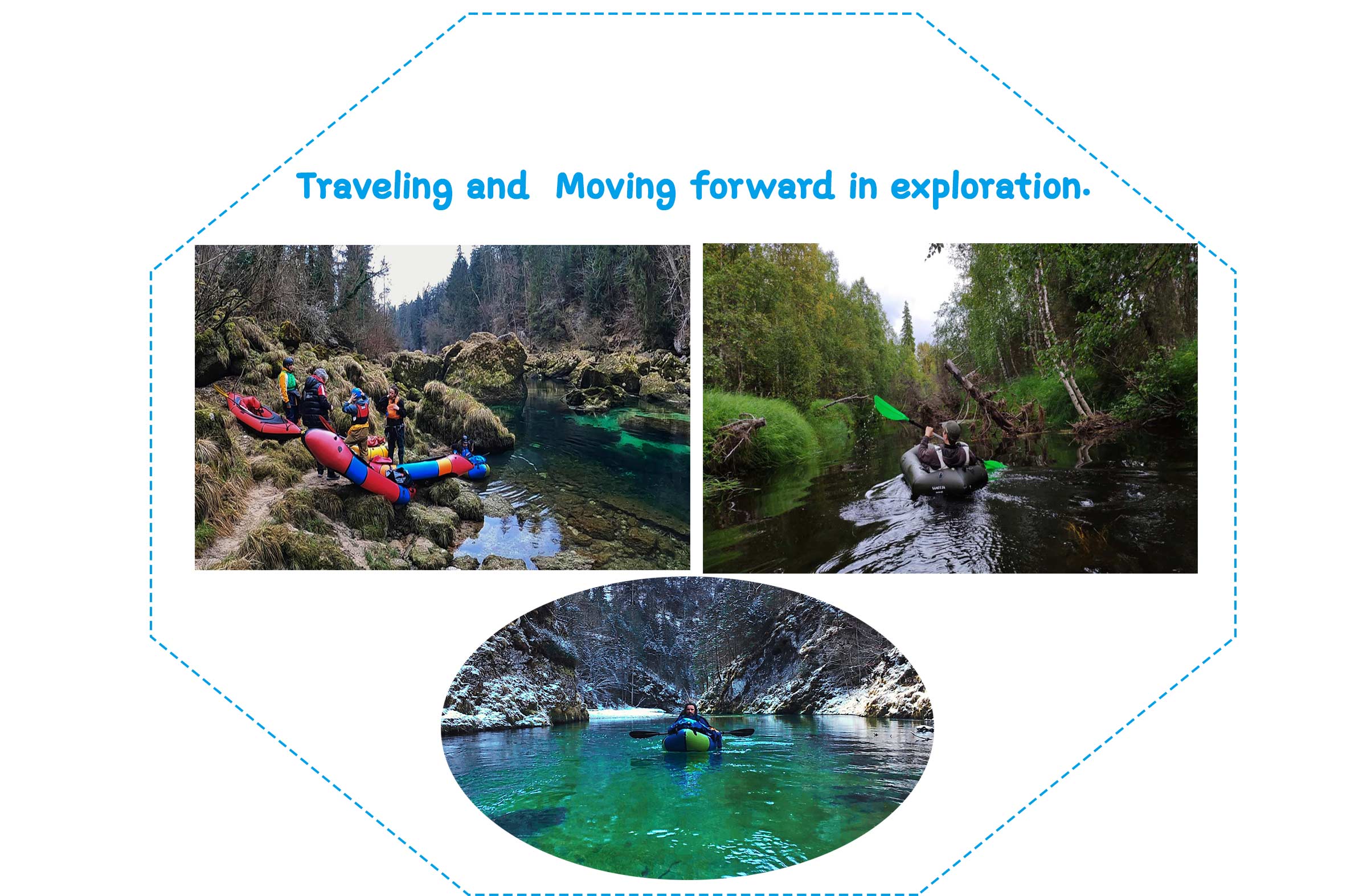 Good Quality Accessory
---